you learn something new everyday.
i'm knitting a loooong skinny scarf with some fuzzy stuff i got at wal*mart a long time ago.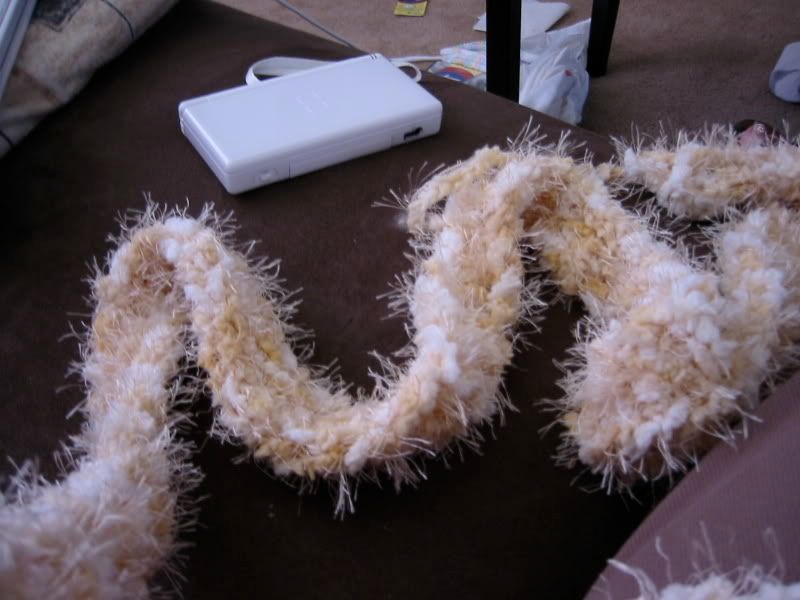 i'm sure the first question on your mind is, "but susan, what size needles are you using?" look to the next picture: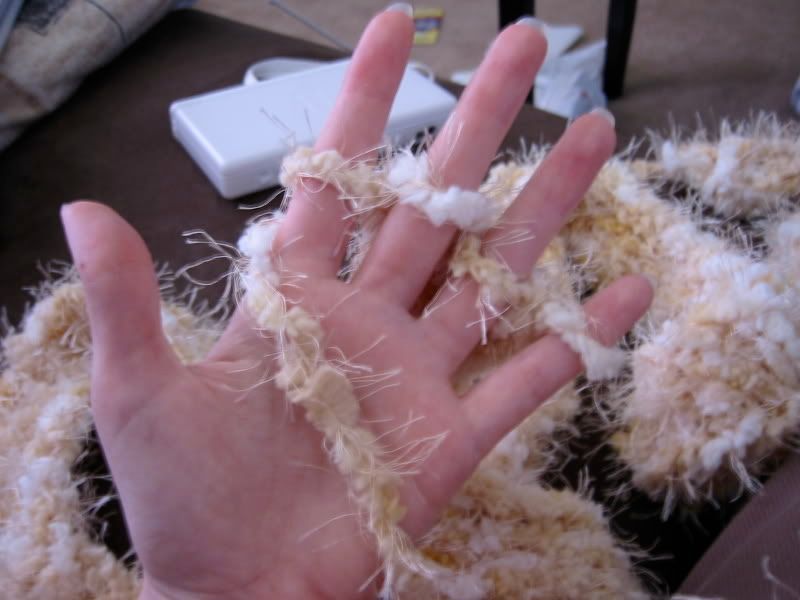 yep. those are my fingers. not needles. today while surfing knitty.com i found this:
Finger Knitting
. Pretty cool, eh?
i've heard stories of people who knit with a loom type thing and i think it works something like this. but i think this is pretty neat! i'm going to Kingfisher later this afternoon/evening and maybe i'll bring along a skien of yarn and show tyler's little sis how to do it. who knows!
speaking of tyler:
isn't he handsome? <3<3<3
check this out: